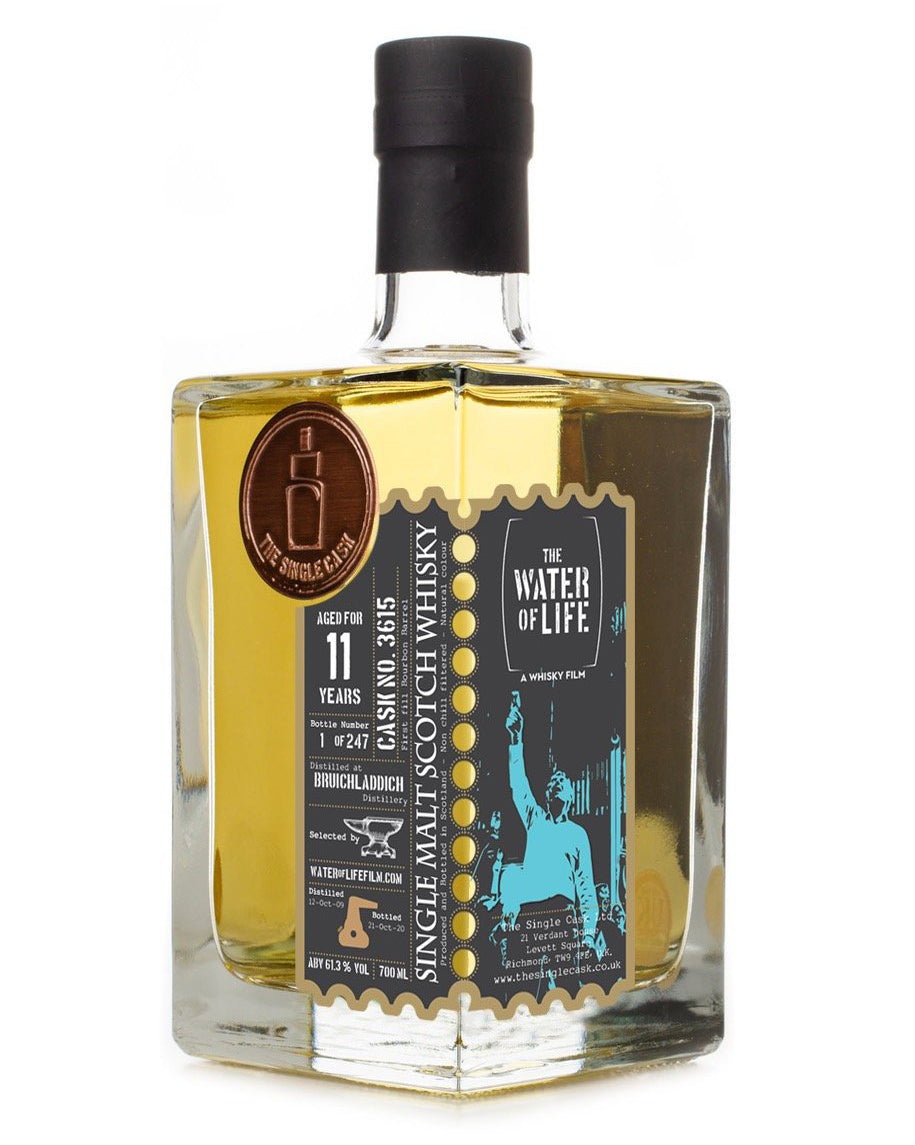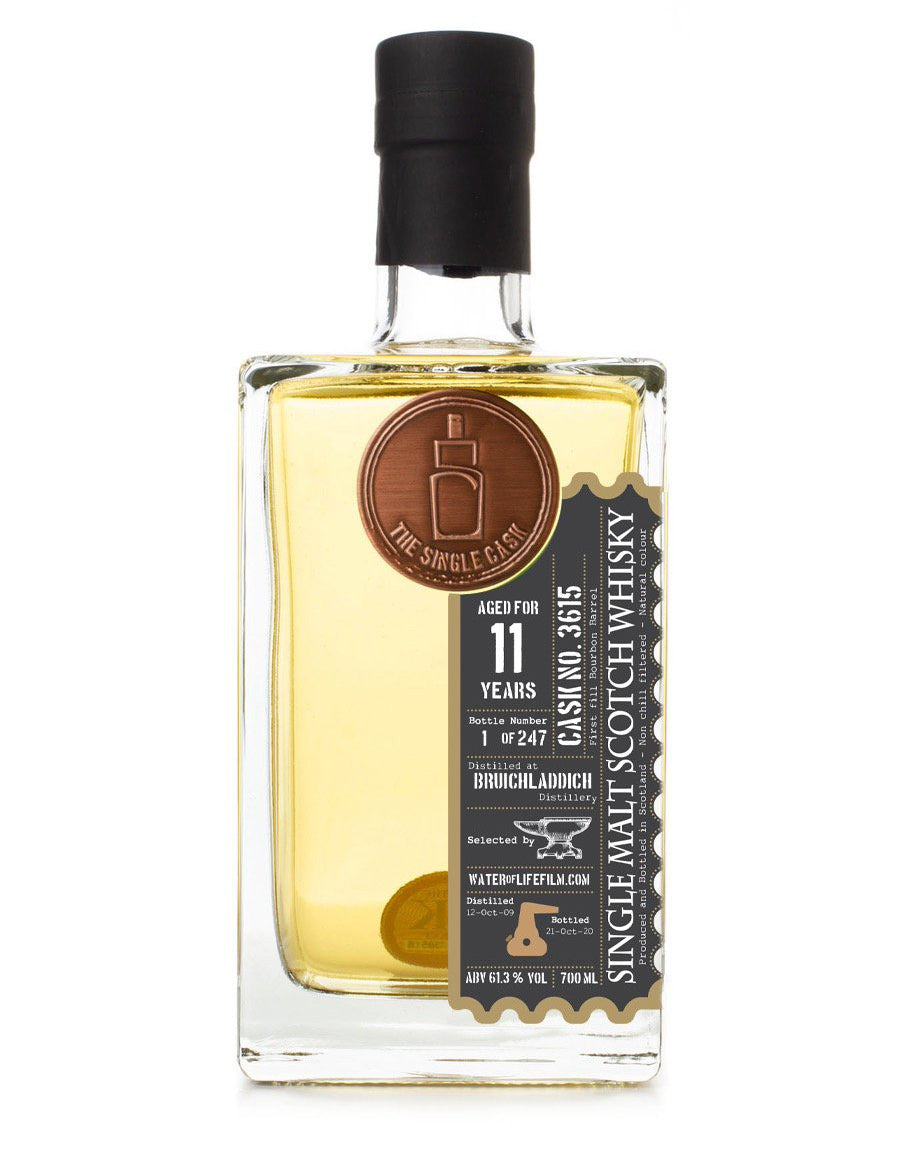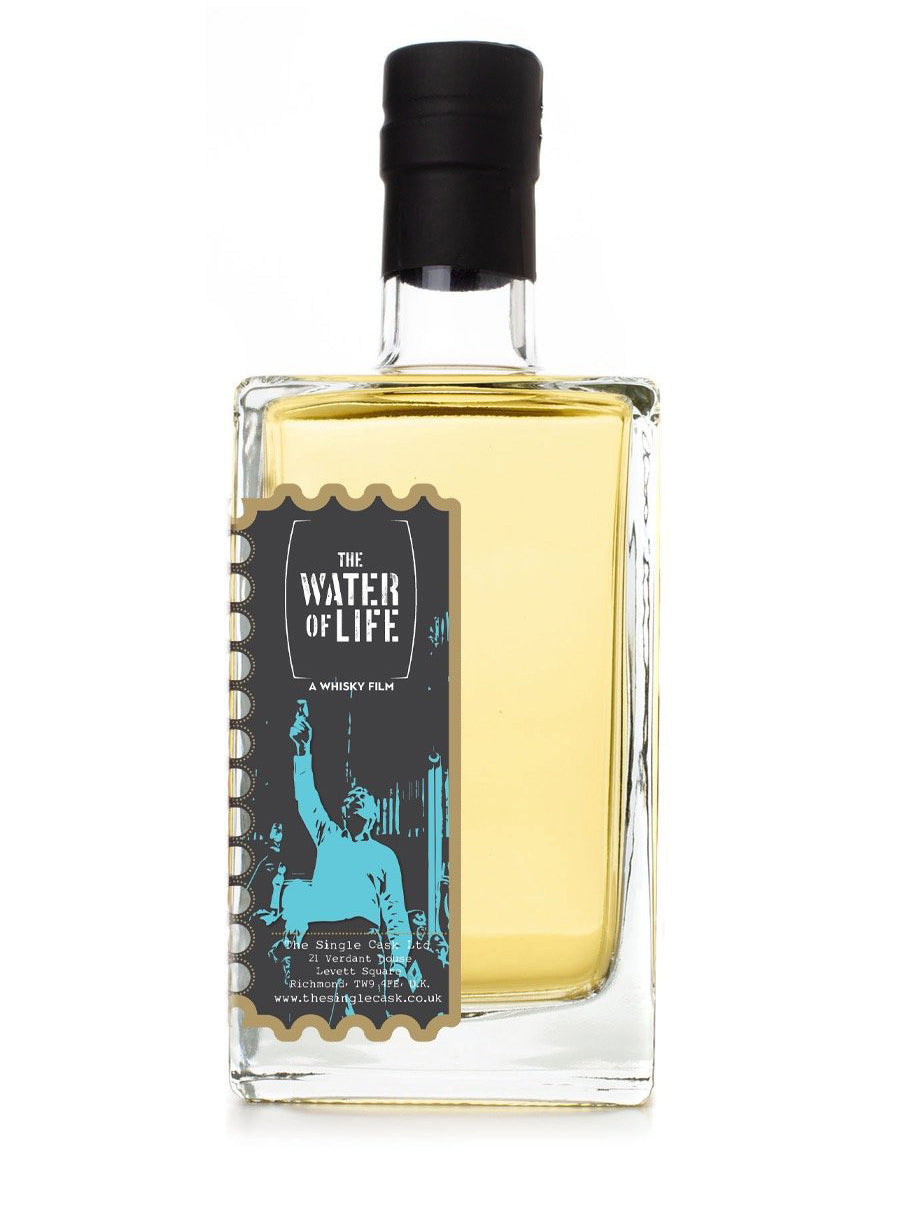 You'll be aware that Brexit is having an impact on shipments from the UK to EU countries as everyone figures out the new systems and documentation. We're hoping this will resolve itself soon, but in the meantime we cannot guarantee shipments to EU countries. If you still want to order a bottle this comes at your own risk, additional shipping costs and local taxes may be applied on arrival (or contact us at media@caskstrength.co.uk).

KEY FACTS ABOUT THIS WHISKY
Distillery: Bruichladdich
Region: Islay, Scotland
Age: 11 years old
ABV: cask strength of 61.3%
Cask ref: 3615
Cask: First fill Bourbon Barrel
Bottle outturn: 247
Bottle size: 700ml 

WHISKY TASTING NOTES
Nose: macadamia, sea salt, malt, honey, cacao, light hay.

Palate: An immediate rush of liquorice, lemon, key lime and fennel which took the tongue a few minutes to process before it leads on to green apple, pineapple, cinnamon and mint on second taste before it exits and leaves behind you salivating with malt powder and sencha rice tea. Full-bodied and decadent.

Finish: Dries off into malt, white pepper, coriander seeds.


ABOUT WATER OF LIFE FILM
The Water of Life is a feature documentary that focuses on the craftsmen, chemists, and renegades at the heart of the whisky revolution that turned the stagnant scotch whisky industry of the 1980s into the titan it is today.
Starting behind the locked gates of an abandoned distillery, Jim McEwan and Mark Reynier share their personal experiences of therisk-taking and wild experimentation they used to turn Bruichladdich into a creative and financial powerhouse.
The film also takes you on the journeys of visionaries like Gordon & MacPhail, Billy Walker, Rachel Barrie and David Stewart, whose mixture of talent, chemistry, hard work, grit, and a little sprinkle of magic paved the way for the next generation of innovators like Adam Hannett, Kelsey McKechnie, Liam Hughes, Iain Croucher, and Eddie Brook.
The Water of Life is a uniquely personal perspective on the evolution of whisky by those who lived it - the story of those who played a key part in rediscovering the crafting of the ancient spirit. 

Visit Water of Life Film website for more information.


Want to dive deeper into the story behind a particular product? Our passion for detail extends beyond what's on the surface. Feel free to reach out with your queries, and let's unravel the captivating intricacies of the product together.
For us, one of the best aspects of a good single malt whisky is its ability to bring people together. So when we created our bottles we wanted to design something that felt like a decanter - meant to be passed around a group of friends, new and old, as they enjoy sharing a dram together.

Our bottles have a good weight to them, making them feel substantial and giving them the presence a good whisky deserves.  We've offset the label, so that the whisky is centre stage; it shows the natural colour of the liquid clearly and proudly.

The label clearly and transparently shows you all the key information, including: the nature of the liquid (for example, single malt scotch) where it was distilled; how old it is; and how strong it is.  All our liquids are natural colour and non chill filtered.

Our bottles come in two sizes: 700ml, which is our standard for our main releases; and for some of our expressions, 100ml minis.
Choose options