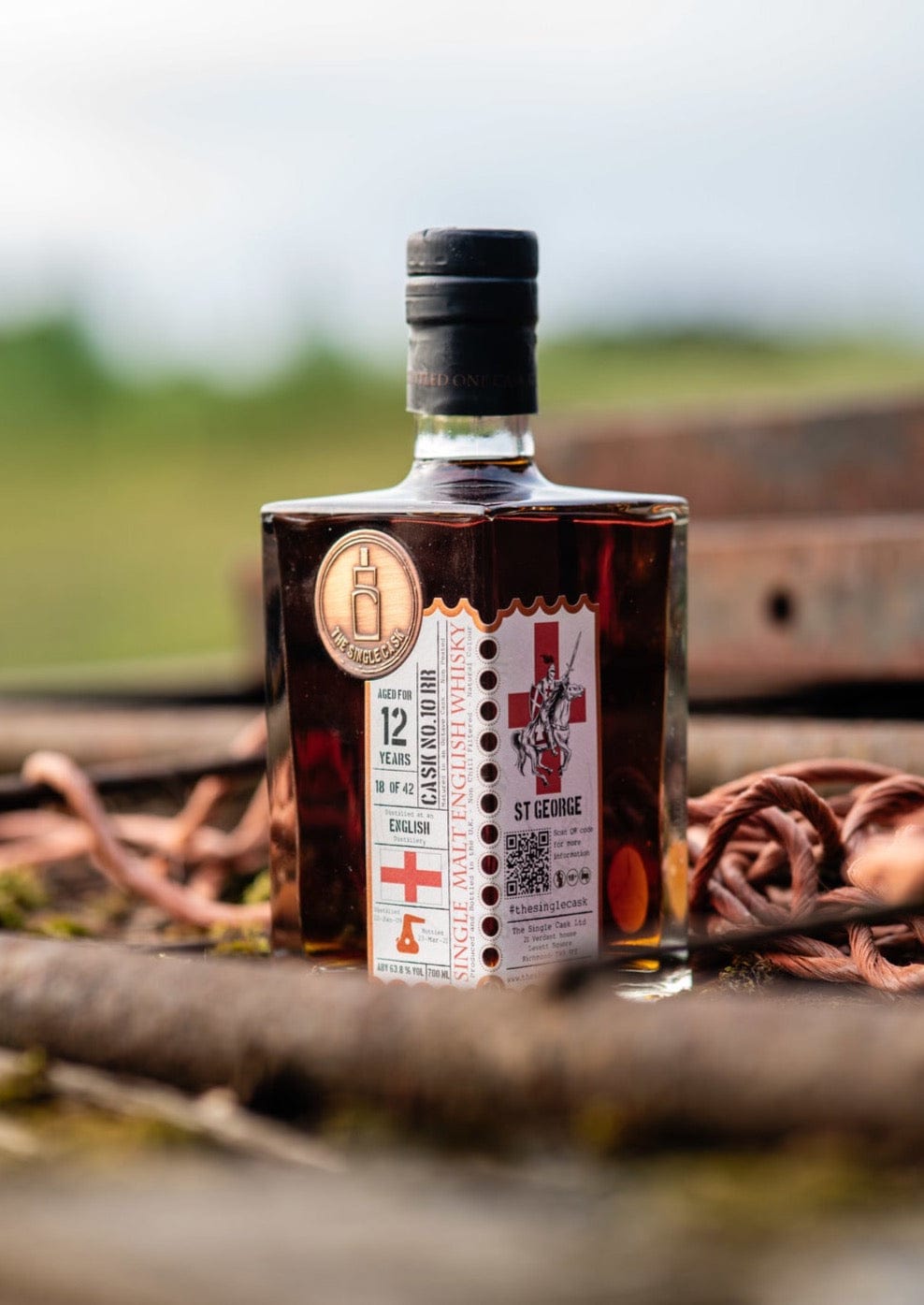 KEY FACTS ABOUT THIS WHISKY
Distillery: English Whisky UnPeated
Region: England
Type: Single malt scotch
Age: 12 years old
Distilled: 2009
ABV: cask strength of 63.8%
Cask ref: 10RR
Cask: Octave Cask - Non Peated
Bottle outturn: 42
Bottle size: 700ml 
WHISKY TASTING NOTES
Nose: Turkish delight, rose petals, tall grasses growing on sand dunes, barley sweets, blackcurrant/blackberry cordial, hint of smoke, watermelon, homemade lemonade.
Palate: Bold malt upfront, winter berry puree, 75% cocoa dark chocolate, black forest gateau, dried banana chips, burnt currants.
Finish: Freeze dried raspberries, toast, chargrilled plantain, raisins. Medium finish.
About The Bottle
ABOUT THE BOTTLE
The oldest ever English whisky bottled by The Single Cask! A true unique finding matured to excellence. Read
this article
written by Sorren Krebs passionate whisky blogger of 
OCDWHISKY.COM
 and ambassador of The English Whisky Co. to know more about this stellar release.
Want to dive deeper into the story behind a particular product? Our passion for detail extends beyond what's on the surface. Feel free to reach out with your queries, and let's unravel the captivating intricacies of the product together.
For us, one of the best aspects of a good single malt whisky is its ability to bring people together. So when we created our bottles we wanted to design something that felt like a decanter - meant to be passed around a group of friends, new and old, as they enjoy sharing a dram together.

Our bottles have a good weight to them, making them feel substantial and giving them the presence a good whisky deserves.  We've offset the label, so that the whisky is centre stage; it shows the natural colour of the liquid clearly and proudly.

The label clearly and transparently shows you all the key information, including: the nature of the liquid (for example, single malt scotch) where it was distilled; how old it is; and how strong it is.  All our liquids are natural colour and non chill filtered.

Our bottles come in two sizes: 700ml, which is our standard for our main releases; and for some of our expressions, 100ml minis.
Choose options